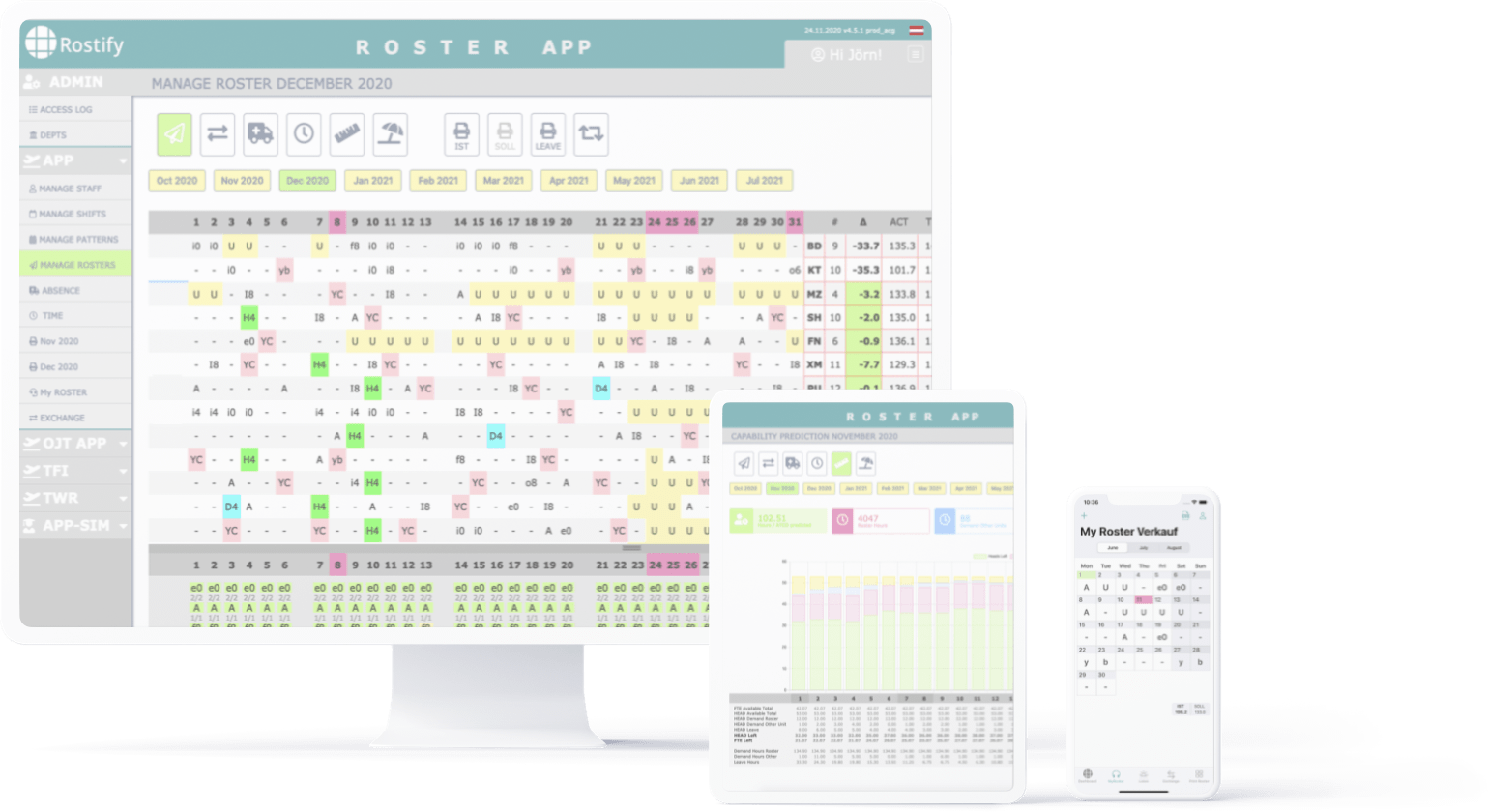 Roster Scheduling
Rostify ENTERPRISE
Your CI matters to you greatly and you would like individual support? You'd like to organise shift rosters across departments or branches?
Rostify ENTERPRISE offers the perfect roster planning software while saving you time and money.
Intelligent and Efficient Online Roster Planning
Rostify ENTERPRISE – Staff Management for Successful Enterprises!
Rostify ENTERPRISE meets your every need in terms of shift scheduling and staff planning.
Create rosters and shift schemes, manage vacations and unforeseen absences. Replace sick leaves efficiently.
This version of Rostify comes with your very own SaaS contract. Rostify operates on an isolated VPS with high performance and can be accessed via your company address.
Staff Creating Their Own Rosters
Save up to 70% in Time and Planning Costs
Spreadsheets are outdated
Create plans online – intuitively, swiftly and, above all, safely
Your employees will love it!
Engage everyone concerned and the schedule will run by itself
Flawless Planning – even in Multi-Shift Systems
Plan in simple or complex systems
Basic Rosters, Rotating Shift Schedules or Multi Shift Operations
Compliance with Legal Requirements Made Easy
Rostify warns you well ahead before hitting any legal limits