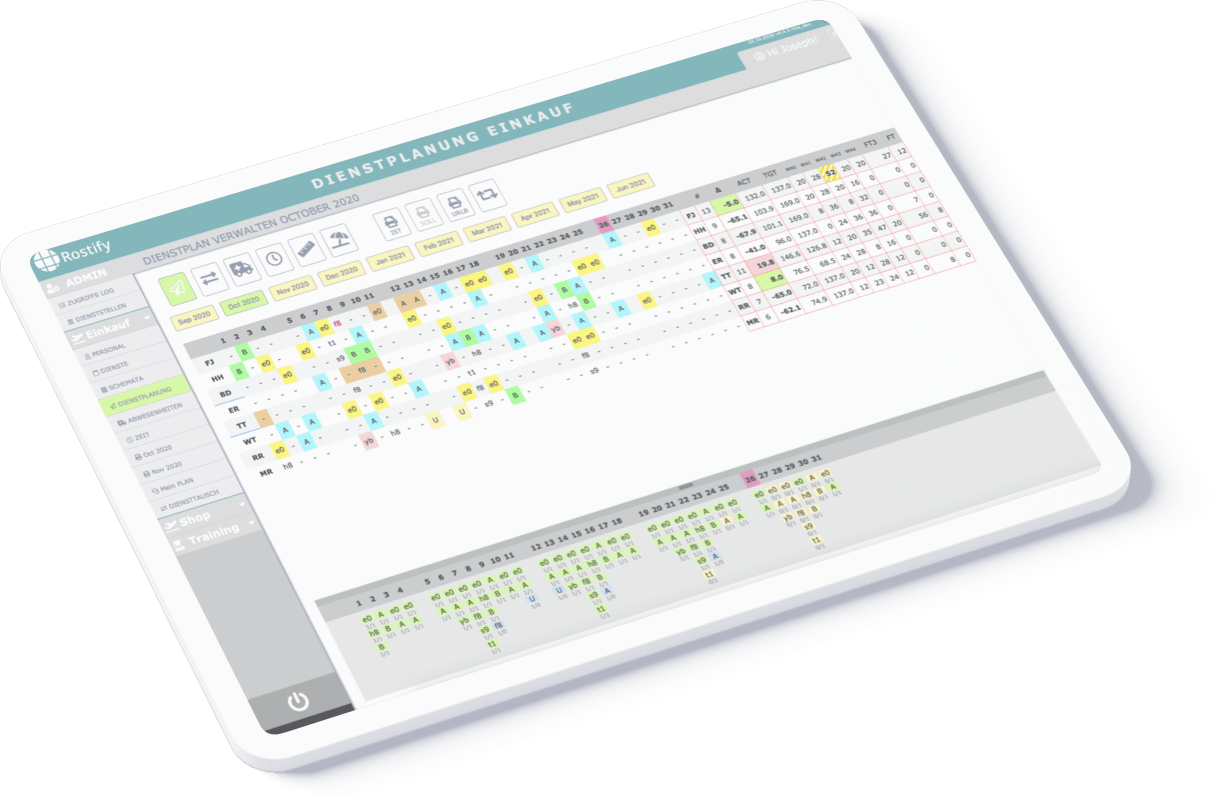 Rostify PRO
Would you like to save several hours of admin work every week?
Are you managing just one team or branch, or departments without the need to organise overlapping schedules?
Rostify PRO allows you to create rosters and shift schemes efficiently, and plan vacations with utmost precision. Enjoy exact time tracking while delighting your employees with the opportunity to swap shifts autonomously.
Intelligent and Intuitive Online Roster Planning
Rostify PRO – Staff Management for Successful Enterprises!
Save up to 70% in Time and Planning Costs
Spreadsheets are outdated
Create plans online – intuitively, swiftly and, above all, safely
Your employees will love it!
Engage everyone concerned and the schedule will run by itself
Flawless Planning – even in Multi-Shift Systems
Plan in simple or complex systems
Basic Rosters, Rotating Shift Schedules or Multi Shift Operations
Compliance with Legal Requirements Made Easy
Rostify warns you well ahead before hitting any legal limits